BOTOX LONDON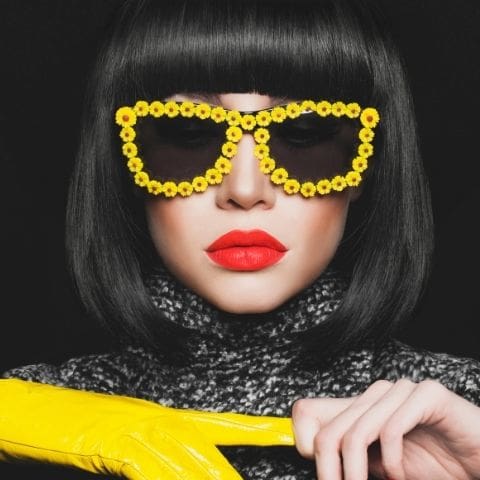 Considering BOTOX® For The First Time?
BOTOX LONDON: What You Should Know Before Getting Botox for the first time:
Rupesh gets to know each patient's muscular anatomy intricately so that he can develop the best treatment plan for each patient in his London clinic. 99% of our BOTOX patients always requests, " I don't want to look "frozen".  Rupesh has nailed it perfectly. Smooth foreheads without a frozen look!
Botox Smoothes Facial Lines And Wrinkles. . . And More!
BOTOX LONDON (botulinum toxin), sold under the brand name BOTOX® , is an injectable neuromodulator that causes temporary paralysis of facial muscles. BOTOX is used to treat moderate to severe facial lines and wrinkles, and is most often placed to reduce or eliminate the appearance of crow's feet, forehead lines, and frown lines (furrows between the eyebrows). Botox can also be used as a non-surgical procedure to give the appearance of a fuller upper lip in what's known as the BOTOX Lip Flip, lift the corners of the mouth, lift the eyebrows in a non-surgical BOTOX brow lift, and remove chin dimpling. BOTOX can also be used in non-cosmetic treatments, such as to reduce severe underarm sweating and teeth grinding or clenching.
The Cost of BOTOX in London
The cost of BOTOX depends on the number of areas injected in each patient. The amount of BOTOX you'll need depends on the number of areas treated as well as the strength of your facial muscles. Patients treating forehead lines and frown lines typically require approximately 40 to 50 units of BOTOX, while treating crow's feet generally takes anywhere from 20 to 40 units for both sides.
Our BOTOX Treatments In London Are Long-Lasting
BOTOX starts taking effect anywhere from five days to two weeks after treatment. You can expect to see your final results in two weeks, and the effects generally last between three and four months. There are several factors that contribute to how long your BOTOX will last, including your unique metabolism, how active you are (those who engage in intense physical activity or cardio often will metabolise BOTOX faster), the skill of your injector, and the depth and severity of your facial lines and wrinkles.
BOTOX Treatments Are Fast, Safe, & Painless
BOTOX treatments take approximately 15 minutes to complete. BOTOX is one of the most common non-surgical treatments and risks are extremely rare. If side effects do occur, they are typically mild and include temporary flu-like symptoms, headache, and nausea.
BOTOX is administered using a very thin needle and syringe. After the injections are complete, you will be given an ice pack to reduce any swelling and/or redness.
Before & After Botox At Our London Clinic
Before BOTOX, it's important to avoid drinking alcohol and taking any blood thinning medications such as ibuprofen or aspirin. Arrive at your appointment with a clean face and let Rupesh know which medications you are currently taking, as some may have adverse interactions with BOTOX.
There is no downtime required after receiving BOTOX injections, however, it's important to avoid strenuous physical activity (such as working out, yoga, running, etc.) and being in elevated temperatures (in a sauna or steam room) for at least 24 hours. You'll also want to avoid lying down for at least four hours after your BOTOX appointment to keep the toxin from spreading to other areas.
BOTOX TREATMENT AREAS:
Botox for Frown Lines
Using Botox for frown lines is a great way to reduce the look of tension or anger.
Botox for Forehead lines
Stubborn horizontal lines and expression wrinkles- the forehead is a common place to receive Botox injections.
Botox for Crows Feet
Crow's feet are wrinkles marked in the corners of your eyes which get erradicated by injecting Botox.
Botox for Smokers Lines
Smokers' lines or radial lip lines can be successfully treated by Botox injections.
Botox for Bunny Lines
Bunny lines are the fine wrinkles that appear when you scrunch up your nose. A few units injected on either side of the nose can get rid of them.
Botox for Chin
Dimpling and wrinkling in your chin can be part of the natural aging process. Injecting Botox can smooth out the appearance of these wrinkles.
Botox for Gummy Smile
Gummy smile can be simply and effectively corrected with Botox injections to reduce the activity of the muscle.
Schedule An Appointment For Botox At Our Harley St, London Clinic – Give us a call or Email us via reception.
As with any cosmetic procedure, it's critically important that you see an experienced MEDICAL PROFESSIONAL in a medical setting. If you're considering Botox, contact us to schedule a consultation.
Botox Consultation available with Rupesh at our Harley Street Clinic in Central London.
Botox London Harley Street

Our Harley Street clinic is located in central London. Rupesh heads this clinic and is highly specialised and experienced medical aesthetic practitioner who perform advanced botox injections to face and body on a regular basis.
Best BOTOX London 2021, London Lip Clinic London is in a central location close to Hyde Park, Belgravia, Kensington, South Kensington, Bayswater, Fulham, Holland Park, Green Park, Notting Hill. Chelsea, Soho, Knightsbridge,  Battersea, West End, Clapham,  Marylebone, Regents Park, St Johns Wood, Victoria,  Primrose Hill, Earls Court, Mayfair, and Fitzrovia. We serve all localities in London for Botox treatments.