Treatment
Lip Fillers London.
Lip filler is an incredibly popular choice for anyone who desires a fuller, poutier lip shape.
Rupesh says, "People tend to love having more shapely, voluminous, and well-defined lips. We must make sure we don't go overboard with the lip filler process. So you might want to think about getting your first lip augmentation injections in two treatment rounds, not just one. A secondary follow-up LIP FILLER TOP-UP injection appointment would typically occur at the 2 to 3-week mark after the first round. This ensures that the lip filler injected initially has settled and this is no swelling or inflammation present. Your lips are fully healed and are ready for round 2. As an experienced practitioner, I carefully use just the right amount of filler to enhance lips and give a natural and subtle finish. "
Consultation available with Rupesh at our Harley Street Clinic in Central London.
Lip Fillers – London Harley Street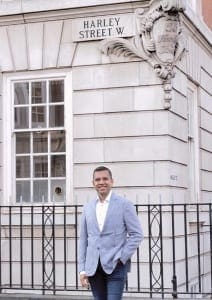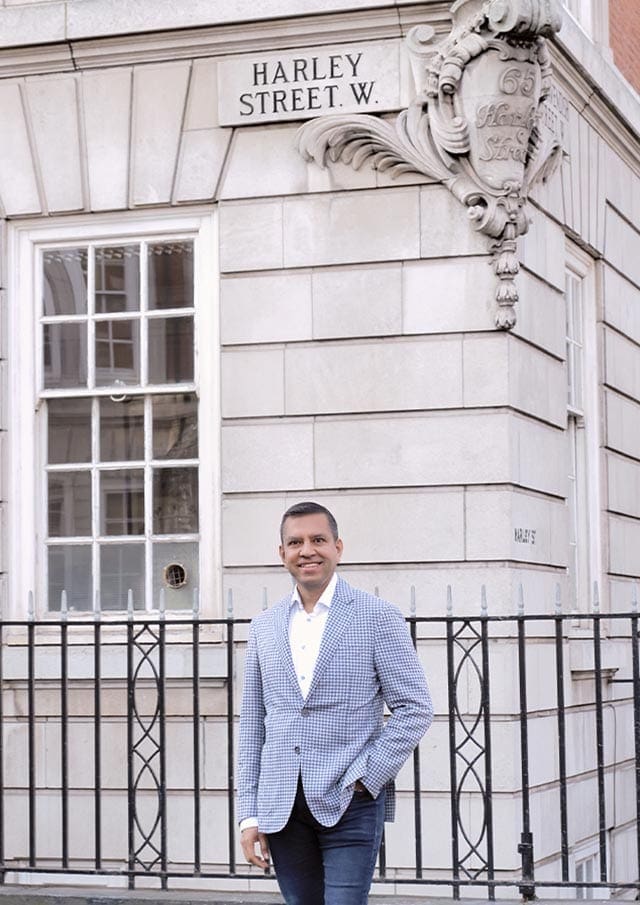 Our Harley Street clinic is located in central London. Rupesh heads this clinic and is a highly specialised and experienced medical aesthetic practitioner who performs advanced lip augmentation injections using an advanced cannula technique on a regular basis.
He has an interest in facial aesthetics, providing anti-wrinkle treatments and dermal fillers in his London private clinic.
Best Lip Fillers London 2021, London Lip Clinic London is in a central location close to Hyde Park, Belgravia, Kensington, South Kensington, Bayswater, Fulham, Holland Park, Green Park, Notting Hill. Chelsea, Soho, Knightsbridge,  Battersea, West End, Clapham,  Marylebone, Regents Park, St Johns Wood, Victoria,  Primrose Hill, Earls Court, Mayfair, and Fitzrovia.
What is lip filler?
Lip fillers are made of hyaluronic acid which is a naturally occurring component of soft tissues. Lip fillers can be used to add volume to the red lip, increase definition, and treat vertical creases and wrinkles around the mouth.
Lip cosmetic injections can be injected into the upper lip, the lower lip, or both. While small volumes of lip filler can give a nice subtle enhancement, overly aggressive use of fillers can look very unnatural.
Your Lip filler consultation at our London Lip Clinic located at 8 Harley Street, London will begin with highly experienced Rupesh who will have a detailed discussion with you to understand your lip goals.  Once the consultation is complete, medical history and a series of before photos are taken.
The best options for treatment for you given Lip Shape and size, and the results that you would likely achieve with each treatment
An explanation of the treatment or treatment plan
Go through your past medical history
Answer any questions you may have
Invite you to return back to the clinic if required to see us after your treatment
Lip Filler Risks and Side Effects
Are lip injections safe?
The lip augmentation techniques used by Rupesh at London Lip Clinic are considered both safe and effective. Lip cosmetic injections are a safe and effective way to non surgically augment your lips. Because they are made from hyaluronic acid that is found naturally in the body, there is a very low chance of an allergic reaction. HA fillers do not require an allergy test.
The procedure is non-invasive and when performed by a qualified medical professional, there is little risk.
            Can lip filler go wrong?
The common side effects of lip fillers can include redness, tenderness, swelling, and bruising. Although serious complications are rare, asymmetry, nerve damage, and infection can occur. For this reason, it is important that patients only choose a medical practitioner located in a medical clinic to administer any injectable treatment.
Bumpiness: Lumps and bumps after fillers typically subside within 72 hours. However, in some cases, small, hard lumps may be visibly apparent on the lips for weeks or months if the injections have been made too superficially.
Unevenness or asymmetry: Poor injection technique may cause the top lip to appear plumper than the lower lip. Sometimes asymmetry can also be caused by the way the filler settles.
Overfilled lips (also known as duck lips): Excess filler can cause the lips to overly protrude, like a duck's beak. Overfilled lips can become stiff, rendering it challenging to make expressions with the lips.
Bruising: Bruising is, unfortunately, a prevalent side effect of lip fillers and happens when the larger blood vessels in the lips are punctured. Usually, bruises will run their course and fade within one to two weeks. If you have significant pain with your bruises, or irregular bruising outside the lips, get your lips checked out.
Swelling: Lip tissue is extremely vascular, and therefore sensitive. Some swelling after the procedure should be expected for five days. Intermittent icing can manage swelling. Talk to your injector if swelling lingers longer.
Can Lip fillers damage your lips?
Lip filler injections are a perfectly safe, well-researched procedure when performed by an experienced medical professional like Rupesh. Unfortunately, it ultimately falls to the patient to choose who performs their procedure.
If an inexperienced, non-reputable practitioner does your lip injections, there is an increased chance of risks, including unsatisfactory results and yes, using too much lip filler product can permanently stretch lip skin.
Lip filler migration:
Lip filler migration means that your lip fillers have moved or spread unintentionally overtime after your injections. If your lip fillers have migrated, it will almost always be noticeable visually. This can be presented in many ways; a lack of a defined border between the lip edge and above and/or below the lip border.
Lip filler migration can happen for a number of reason:
Brand of dermal fillers used: Use only the best brands on the market eg Juvederm, Stylage, Teoxane etc.
Qualified and trained medical practitioner: Always know who you are allowing to inject your face. Stay away from poorly trained, non-medical practitioners.
Quantity of filler injected: Too much filler injected into an area can cause "bleeding" elsewhere.
Aftercare: Always follow the correct aftercare procedures
Lip filler bumps
Lumps and bumps after Lip fillers typically subside within 72 hours. However, in some cases, small, hard lumps may be visibly apparent on the lips for weeks or months if the injections have been made too superficially. If you're able to feel your lip filler, or if it appears lumpy or bumpy, it's most likely the result of an inexperienced or a non-medical injector.
There are many reasons lumps and bumps occur after a lip filler treatment:
The filler is injected too superficially.
Too much filler product is injected into one area.
The filler moves to create a large deposit in an area.
Often, it is as simple as massaging the injection site so that you don't feel a lump. A firm massage daily may get rid of the lump by breaking the filler down. The other alternative is easily corrected by injecting hyaluronidase right into the lump. Hyaluronidase, like hyaluronic acid, occurs naturally in the body.
Can lip filler affect your teeth?
When many clients have excess lip filler, you suddenly can't see their teeth anymore when they smile.
Lip Filler Procedure
The Lip filler procedure begins with a thorough consultation.
Assessment: The patient is first given a facial assessment and consultation, in which Rupesh will assess the face. We will photograph the lips and map the injection sites on the lips.
Cleaning: The patient is asked to lie or sit down as Rupesh cleans the injection sites on the lips, killing any bacteria to avoid infection.
Anaesthetic: Emla cream or a dental block can be used on the lips to help numb the pain of the injection.
Injection: The injections themselves are quick and simple. There are many different techniques for lip augmentation (cannula and needle) that can be utilised to achieve your desired results so at this point Rupesh will focus on the areas of your lips that you most want to improve. Dermal Lip filler can be used to enhance the size of the lip but they can also be used to create better lip symmetry, create definition and/or improve the overall shape of the lips.
Recovery: After the injections, the lips are massaged and the patient may be offered a cold pack to minimise swelling on the lips.
Rupesh will provide you with full aftercare instructions and then book you in for a 1-2 week complimentary review in the clinic.
What do lip fillers feel like?
You may be wondering whether you can feel lip fillers in your lips after the augmentation procedure. Simply put, when it's done right, you shouldn't feel anything but smoother, more supple lips.
Are lip fillers painful?
At London Lip Clinic all our Juvederm dermal fillers have a built in local anaesthetic making the procedure as comfortable as possible for you. We also recognise that everyone is different and have different pain thresh holds. Hence we use a method of dental block in your upper lip and lower lip to create a complete pain free experience with everyone. In addition we have our own special fast acting topical numbing cream made specially for us in the lab which can be applied in addition to the dental block.
How much lip filler do I need?
One 1ml syringe distributed appropriately is usually the right amount for most people to start with because you get all-over enhancement while still maintaining a natural appearance. Slowly building the lip volume is very important.
Who can do lip fillers?
UK is the only country in the whole world where anyone can buy and inject dermal fillers. We always advice visiting not only a medical practitioner but also visiting a medical clinic setting for all your injectable.
How is lip filler injected – The procedure:
We find cannula technique always give you the most natural results by depositing dermal filler in an appropriate place where lip volume is required. There are no lumps and bumps and the filler is spread out more evenly in your lips. Usually, there is zero to very little bruising and the recovery time is minimal. So the best technique for this non-surgical procedure to get a natural look and youthful appearance around the mouth is by using a cannula.
Rupesh is medically trained, has an in-depth knowledge of facial anatomy and has skill full artistry, and experience. With these qualities we are able to select the right dermal filler for your needs, given your skin type, goals and personal preferences, we perform injections safely and skillfully to achieve a beautiful and natural outcome. More often than not, a combination of different dermal fillers offers the most satisfying, long-lasting results.
At what age should you get fillers?
At London Lip Clinic we do not treat anyone under the age of 21 for injectable Lip injections.
Why use a cannula for lips?
There are many benefits of using a blunt tipped micro cannula for lip enhancement:
Decreased risk of bleeding and bruising: While sharp needles can pierce blood vessels below the skin, a blunt cannula can push them aside – hence less swelling, bleeding and bruising.
Less pain: Having multiple injections with sharp needles around the lips can cause inflammation and feel painful and uncomfortable. With a cannula there is only one hole on either side of the lips hence it is usually not uncomfortable or painful.
Minimal downtime: Sharp needles can cause bruising and swelling. Hence there is a downtime. The tipped blunt cannula technique reduces the likelihood of swelling and bruising, requiring minimal downtime.
Safer technique: A blunt tipped cannula cannot pierce an artery. This ensures that it is a much safer option for lip filler treatments.
Effectiveness of Lip Fillers
How long do lip fillers last?
Depending on the product used Lip enhancement treatment can last anything from 4 to 12 months and in some cases longer depending on how fast the body metabolises the product.
Why does my lip filler not last?
The longevity of a lip filler depends upon the original size of the lip, age of the patient, anatomy of the peri oral area, cupid's bow, oral commissures, upper cutaneous lip size and the amount of pre-existing collagen. Some people may need more than one filler sitting to rebuild the peri oral area and then achieve the lip fullness. 
What lip fillers are permanent?
We do not advise or perform permanent lip fillers at our clinic. Just for safety reasons.
How often should I get lip fillers?
We usually encourage starting out with the minimum lip filler quantity and topping up regularly every six to twelve months.
Can you feel lip fillers when kissing?
Once the swelling has resolved, lips after filler injections generally don't feel any different than they did before, not even when you're kissing. Lips are still soft and natural. The person you are kissing won't know the difference either.
Lip Filler Aftercare
STOP SMOKING BEFORE YOUR LIP TREATMENT
Smoking can increase your risk of infections and also misplace your freshly filled filler. Hence its important not to smoke immediately after getting lip filler treatment done at London Lip Clinic.
Rupesh says: "Smoking can be hugely detrimental to your health and although it won't directly affect the results of the Lip Filler treatment, it will continue to dry out and age your skin causing premature lines and wrinkles. Smoking narrows the blood vessels in the upper, outer layers of your skin. This in turn limits the blood flow to the skin, meaning your skin doesn't receive as much oxygen or as many nutrients. The result is wrinkling, sagging, discolouration and age spots".
NO MAKE UP WHEN YOU ARRIVE AT YOUR LIP FILLER APPOINTMENT
Its best not to use any make up on and around your lips for at least four hours before your lip filler procedure. Again this is to avoid any infections which may be caused by the bacteria present in your old make-up. Please make sure you do not apply any make up before you come to the London Lip Clinic.
Rupesh says: "You should also avoid wearing makeup around the lip area and forgo lipstick just after lip filler treatment, ideally until Day 3".
AVOID ALCOHOL BEFORE YOUR FILLER APPOINTMENT
Alcohol should be avoided at least 24hrs after your Lip Filler London procedure. This is because it can cause bruising and inflammation due to its blood-thinning properties. It is also a good idea to avoid alcohol a few days before your procedure at our London Lip Clinic.
Rupesh says: "Alcohol can act as a blood thinner and should be avoided after lip injections for at least 24 hours. Consuming alcohol after lip fillers can increase the likelihood of swelling, inflammation, and bruising hence delaying the recovery."
DON'T FLY AFTER YOUR LIP FILLER APPOINTMENT
We recommend you not to fly after any Juvederm dermal lip filler London procedures for at least seven days. The air pressure in the plane can make the swelling and bruising worse and we want to make sure you are close to us in case if you require any follow-up after the procedure. Please discuss with Rupesh at your consultation to make sure your lip filler treatment goes as planned.
We believe the aftercare is much more important than the Lip filler treatment at our London Lip Clinic. You must stick to all our advice to prevent any problems arising as a result of your lip fillers London treatment.
What should you not do after lip fillers?
Definitely, no touching your lips and no makeup for around four hours. You need to avoid anything that encourages blood flow to the area like gym, sauna, facials etc for 24-48hrs. These can all add to inflammation and infection.
How long after lip fillers can I:
Kiss?
Avoid kissing after the procedure and possibly for up to 24 hours if it is your first lip filler injection.
Wear lipstick?
Makeup can harbour bacteria which could possibly cause infections. Hence it's advised to leave it a day before applying make-up to the treatment area.
Smoke?
Smoking should not affect the outcome of your lip fillers.
Eat & drink coffee?
Patients should wait until the numbing agent has worn off before eating and drinking after lip fillers.
How long do lip fillers take to settle:
We recommend that you allow at least 3 weeks for your lip filler injectable treatment to settle. Remember, every client is different, and results can vary between individuals.
We often advise my patients that they should drink plenty of water to stay hydrated after treatment, as hyaluronic based fillers are water-binding. The skin is the last organ that water goes to, so staying well hydrated can also have an effect on the result of the dermal filler.
After dermal filler treatment, there is initial swelling (and potential bruising) that can last up to 2 weeks post-injection. Following lip filler aftercare is more important than the procedure itself.
Do lip fillers cause cold sores?
If you have a history of cold sores, you may want to be cautious about doing a lip filler procedure. Lip fillers are a fairly safe procedure. However, they may have negative side effects, including cold sores. Cold sores are a potential outcome for individuals with the herpes simplex virus. Lip fillers on their own can't cause cold sores; the direct cause of cold sores is HSV-1. That being said, if you already have the herpes simplex virus, lip fillers may trigger an outbreak.
What lip filler is best for me?
JUVÉDERM® is the world's leading brand of hyaluronic acid facial fillers.
The patented technology allows JUVÉDERM® dermal filler to integrate into the tissue under the skin, to help give volume to your lips ( fuller lips ) but in an absolutely natural way – whether you're smiling, laughing or frowning.
A lot of people think ALL lip filler products and Lip enhancement treatment techniques are the same. NO!!! there are numerous brands of dermal fillers and they have very different properties. Some fillers last longer, or look more soft and natural, on the lips than other types of dermal fillers. Some lip fillers may feel 'fake' or unnatural, whereas quality fillers are known to feel softer and more natural.  We at London Lip Clinic only use the leading brand of lip filler and inject lips using the latest techniques. Plus, we greatly believe and adopt the "less is more" motto. Hence it is very important to know HOW MUCH is TOO MUCH when it comes to lip filler injections.
What are the different kinds of lip fillers?
At London Lip Clinic we mainly use the advanced Juvederm Vycross range of lip fillers. The two main products we use include Juvederm Volbella & Juvederm Volift. The difference between these two include:
Results last up to
Juvederm Volbella: 12 months
Juvederm Volift: 18 months
Gel Viscosity (thickness)
Juvederm Volbella: Thinnest and most spreadable gel.
Juvederm Volift: More of a "happy medium" of durability and spreadability.
Perfect for
Juvederm Volbella: Perfect for fine lip lines or smooth delicate areas.
Juvederm Volift: Perfect for creating more volume and areas like marionett lines.
Both are:
Approved by the MHRA, require No skin test, create Smooth, natural undetectable results, have short treatment time of around 40 minutes and have minimum downtime or discomfort.
What type of lip filler is best?
Juvederm is the most popular hyaluronic acid lip fillers at our Harley Street London Clinic. It is considered effective, safe and produces natural-looking results; Juvederm vycross range is available with or without lidocaine to reduce pain.
What lip filler lasts the longest?
While the lifespan of dermal lip fillers can vary based on the area injected and the individual's lifestyle, we find the Juvederm Vycross range of lip fillers last the longest – Up to 12 months.
Which lip filler is most natural?
Juvederm Vycross technology allows the dermal filler to move with the lips as they move. This is an incredible feature because it completely eliminates the heavy feeling of a filler and prevents it from looking unnatural after injection.
What is the safest lip filler?
In our opinion, Hyaluronic Acid fillers such as Juvederm are the safest for lip augmentation. This is because hyaluronic acid is naturally found in the body and there are minimal side effects. Some side effects include swelling, bruises, and some redness. You will be able to see results immediately and it typically lasts 6-12 months. I recommend having a consultation with an expert medical injector to determine the best treatment plan for you.
LIP FILLER SHAPES
Lip fillers can be used to create many different lip shapes depending on where and how the filler is injected into the lips. But to create something that suits your face and your facial features is more important than just choosing a lip shape you like. Think of it as a hairstyle. When you go get your hair done, many people bring in a picture of what they have in mind. A good hairdresser will use this as a guideline, but, as you likely know, certain hairstyles just don't quite work on everyone in the same way say, a thin face vs. a more rounder face, will require different shape and size. So with lip augmentation, having an idea in mind is great, but remember to trust Rupesh's advice and experience!
Classic Lip – The most popular style of lip augmentation that patients ask for is unquestionably the Classic look. This style of lip augmentation is subtle, yet produces a distinctive formation of all the 5 natural planes that exist in the lips. Women who have lost volume through ageing and those who want a subtle augmentation choose this style.
Cupids Bow Lip – the fullness of the lips fill in the middle first enhancing the cupids bow, then the sides.
Masculine Lip – This is Characterised by the square corners of the lip, in line with the masculine form.
Most people will require a combination of styles to suit their individual concerns.
MICRO CANNULA TECHNIQUE IN LIP AUGMENTATION
Topical anaesthesia is often used for lip enhancement procedures as well as anaesthetic with adrenalin in the injectable syringe. The procedure is performed using micro cannula which makes the procedure much more comfortable for the patient.
During filler injection using micro cannula, Rupesh first makes a small entry point on the side of your lips using a fine needle. This is a necessary step since the micro cannula has a blunt tip and is unable to pierce into the skin on its own. The entry point is very small and shallow and does not cause much pain or bleeding. Then Rupesh carefully inserts the micro cannula through the small opening and guides it under your skin to reach the sites of filler injection. The micro cannula slides through the spaces naturally present between the tissues. It can be moved under the skin without causing any injuries to the tissues and the patient most often do not feel any pain.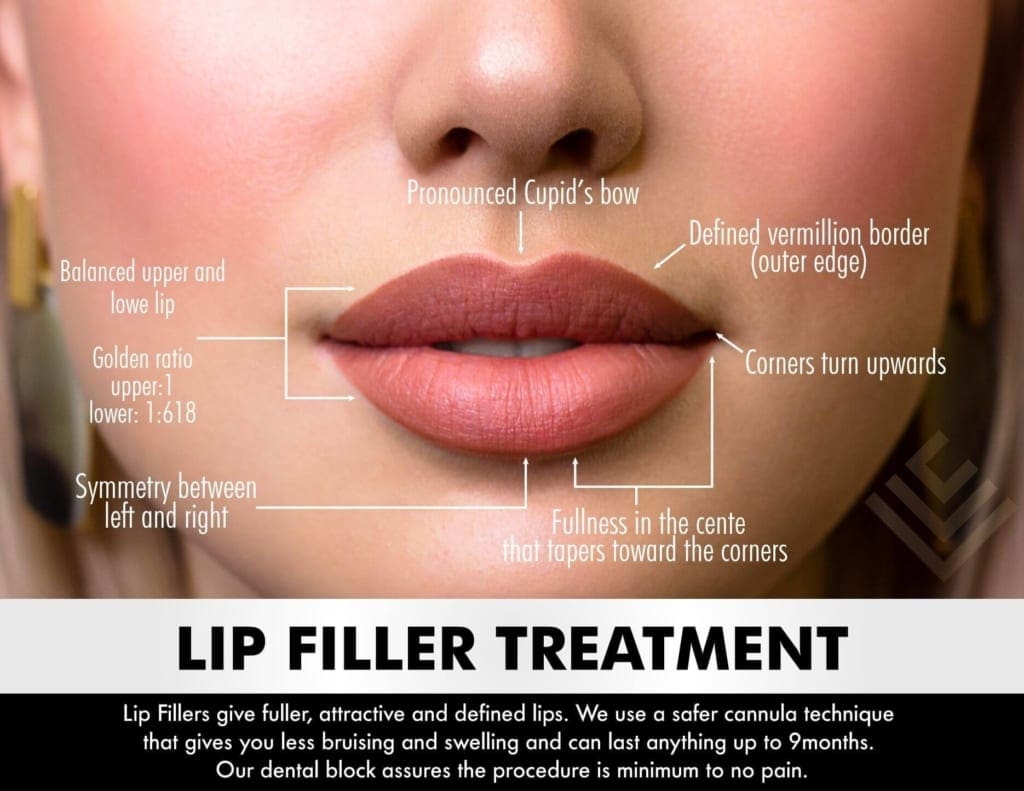 Some of the most common aesthetic issues that can be treated with lip filler injection:
Thin lips
Straight lips
Fine lines around the lips
Asymmetric lips
Vertical lines just above the lips (smokers lines)
DERMAL FILLER COMPLICATIONS
The most severe lip filler complications or side effects like vascular occlusion can result from the injection of dermal filler material into arteries, causing the artery to be blocked, and blood flow to an area of the skin to decrease. This decrease in blood flow can lead to the death of the skin that the artery supplies. With micro cannulas, the possibility of intravascular injection is essentially zero. Hence it is the safest technique to use when constructing Lips. This is a very specialised technique and take a bit more time and finesse to use hence not many clinics use this technique. The best way to avoid any complications with any non-surgical treatments like lip enhancement procedures is to always use a medical practitioner.
Common Lip Filler Side Effects
Swelling is the most common side effect and is most apparent in the first 24 hours after getting your injections. Swelling should subside within 2 weeks, and be completely unnoticeable after four weeks.
Bruising at the injection site is another common side effect and will also decrease within the first 2 weeks. If you have significant bruising that lasts longer, or bruising outside of your lips, see your doctor immediately.
Pain, redness or itchiness at the injection site is also normal and should be mild. If you experience severe pain, redness or itching, or pain outside of the lip area, see your doctor.
Overfilling is a concern for some patients, especially in the first week after treatment when lips are still swollen. Four weeks later, however, lip swelling will be gone and your final results will be revealed.
Lumpiness can be avoided by a skilled injector, but it is common to experience mild unevenness the first week after injections when swelling is still high. Everyone's lips react differently to filler and swelling may diminish in some spots before others.
Uncommon Lip Filler Side Effects
While safe, lip injections are not completely without risk. It's important to choose a skilled and experienced injector not only for best results but to avoid complications after your treatment. If you experience any of the following, call your doctor immediately.
Swelling or bruising outside the lip area, or extreme swelling and bruising that lasts for longer than one week could be signs of an allergic reaction to your filler.
Cold sores, or herpes simplex virus 1 outbreaks can be provoked by dermal filler injections. See your doctor for anti-viral medication if you are susceptible to cold sores.
Vascular occlusion is a rare, but serious side effect that occurs when dermal fillers are injected into an artery. This can block the blood supply to nearby tissue, causing it to die. Changes in skin colour, white patches on your lips, or severe pain that lasts for several days are all reasons to contact your doctor.