JUVEDERM VOLUMA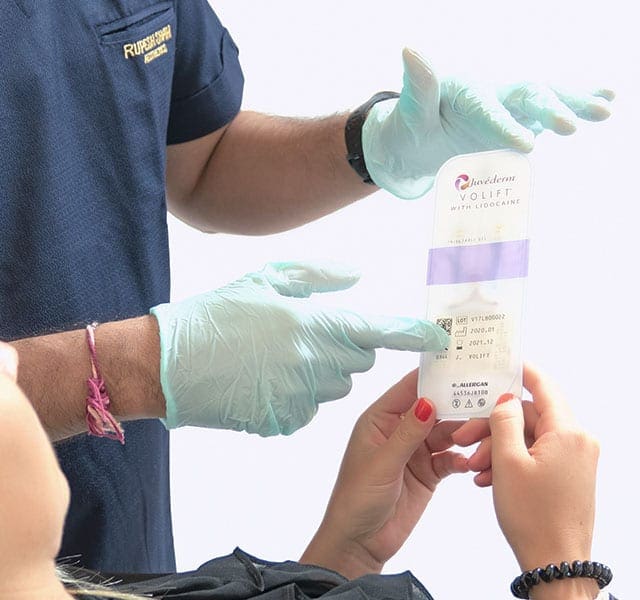 MEDICAL CLINIC & COSMETIC DERMATOLOGY SERVING LONDON
Juvederm Voluma ( hyaluronic acid fillers ) is different because it is in a form of a thick injectable gel, and it is made with the most concentrated hyaluronic acid which allows the gel to flow continuously with ease. It also has a small amount of lidocaine, a local anaesthetic, that numbs the area to be treated which increases the patients comfort during the treatment. Juvederm Voluma can last up to 18 months and is highly successful in the treatment for mid-face, jaw line, corners of the mouth, nasolabial folds and from the nose to the chin at our London Lip Clinic.
JUVEDERM VOLUMA Suitable Candidates
Juvederm Voluma ( ha fillers ) which is an injectable gel, is approved for a wide range of candidates especially for cheek area. Patients in their 20s, 30s, 40s, 50s, and 60s often come to us for our minimally invasive procedure, so their faces are volumised and rejuvenated. If you're wondering whether you're a candidate, consider the following:
Do you have fine lines or wrinkles on your face?
Are there certain areas of your face that you want to add volume to?
Is your facial skin loose or sagging?
Are in sound overall health with no active infections
Don't have a history of allergic reactions to dermal fillers ?
Don't take any blood thinners or medications that suppress the immune system
Have mostly healthy skin
If you can answer "yes" to one or more of these questions, you could be the right or good candidate. You should also have realistic expectations when it comes to dermal fillers. During your consultation, we can discuss what those expectations should be as we determine whether you're going to go ahead with treatment.
JUVEDERM VOLUMA Treatment Procedure
Juvederm Voluma procedure at our London Clinic is simple. First, we have a full consultation and look at your medical history and ensure you are comfortable with the treatment, so you have a positive experience. Next, we carefully clean the treatment area and methodically inject the filler into the soft tissues of your face using a small needle or a cannula method. You will require multiple injections injected to an appropriate injection site in most cases, and the procedure lasts from 30 to 45 minutes. The treated area is then massaged gently. The final results  and recovery time is usually 5 to 7 days.
JUVEDERM VOLUMA Work
Dermal facial fillers are meant to give you a subtle lift to your skin, adding volume that makes your face look naturally plump as it should. In your body, hyaluronic acid, elastin, and collagen are naturally created. They each play a role in the hydration and suppleness of your skin. As you age, the production of these compounds decreases. Our Juvederm Voluma injections introduce the compounds back into the face where the skin has sunk due to a lack of them and helps age-related volume loss.
JUVEDERM VOLUMA Advantages:
It can last up to 2 years which a lot of other regular dermal fillers does not offer.

It saves time and money for frequent 'top-ups' since it can last up to 2 years.

It is potentially less bleeding, less bruising, and has a faster recovery period largely because it is designed to enhance a specific area ( midface volume and also the cannula technique we use ).

It has less to no pain because Juvederm Voluma contains lidocaine, a local anaesthetic that numbs the area to be treated so the patient feels comfortable during the entire procedure.

It gives a subtle non-surgical lifting effect in restoring the youthful contours.

Gives you a Youthful appearance.
Schedule JUVEDERM VOLUMA Appointment at London Lip Clinic
At London Lip Clinic, we feel Juvederm Voluma is ideal for candidates who have experienced volume loss in the face. With our Juvederm Voluma injections, you will begin to get that youth full look again. Schedule your consultation or your appointment for treatment. Juvederm Brand of dermal fillers is one of the worlds top dermal filler brand, especially loved by plastic surgeon.