Hyperhidrosis: treating excessive sweating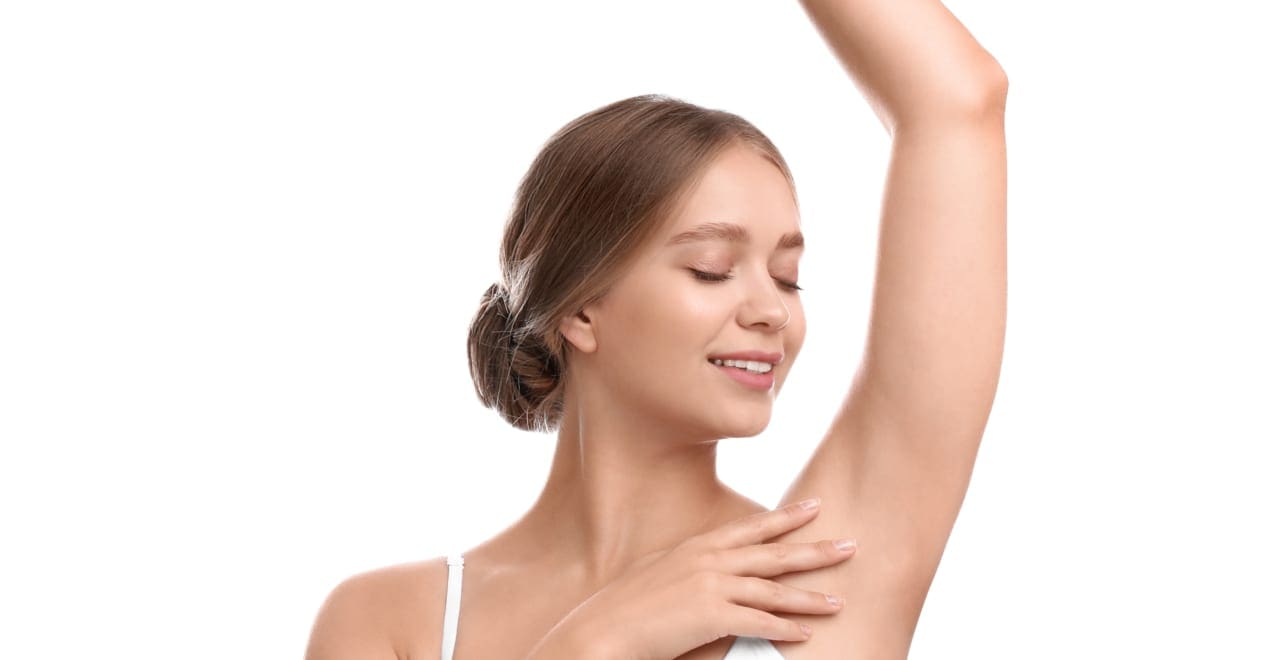 Excessive Sweating Treatment at our London Clinic
EXCESSIVE SWEATING
Sweating is an essential bodily function to regulate body temperature, and it can also occur during times of anxiety. However, if the sweating is excessive, ongoing and unnecessary, this is known as hyperhidrosis.
Forms of hyperhidrosis
Hyperhidrosis can be classified by the area of the body affected (focal or generalised) and whether or not there is an underlying cause (primary or secondary).
Primary focal hyperhidrosis is the most common type. It usually affects the:
palms of the hands
soles of the feet
armpits (axillae).
Other areas, such as the face, scalp, back, neck, chest, groin, legs and buttocks – or a combination of these – can also be affected. It typically affects both sides of the body equally during waking hours and can occur in otherwise healthy individuals. While there is no known cause, there is some evidence of a genetic link, as a positive family history is reported in 30-50% of cases.
For affected individuals, the nerves that supply the sweat glands are often overactive due to stress or anxiety. This often occurs due to worrying about increased sweating, making the symptoms worse.
Secondary focal hyperhidrosis is much less common and has a specific cause, while still involving certain parts of the body. Causes include:
neurological issues, such as diabetic neuropathy (which may cause gustatory sweating – where the thought of food or chewing causes sweating on the forehead, face, scalp and neck instead of salivation), peripheral neuropathy, stroke, or spinal cord lesions and tumours
cancer
Raynaud's phenomenon
rheumatoid arthritis.
Generalised hyperhidrosis affects the whole body and is usually secondary to an underlying cause, such as:
anxiety
cardiovascular problems –  heart failure or endocarditis
endocrine issues, including hyperthyroidism, diabetes, hyperpituitarism, obesity and gout
infections eg tuberculosis, HIV and malaria
neurological issues, such as Parkinson's and epilepsy
pregnancy or menopause
medication, including:

aciclovir
antidepressants (selective serotonin reuptake inhibitors (SSRIs), venlafaxine, duloxetine, tricyclic antidepressants, trazodone and mirtazapine)
cholinesterase inhibitors (donepezil, rivastigmine)
ciprofloxacin
esomeprazole
opioids
pilocarpine
propranolol

alcohol and illicit drug misuse or withdrawal.
How common is hyperhidrosis?
The prevalence of hyperhidrosis is not known, as many do not seek help for this condition. For those that do, pharmacists are in an ideal position to signpost them to advice and treatment.
The average age of onset of primary hyperhidrosis is between 14 and 25 years. This form of hyperhidrosis is uncommon in the elderly and the symptoms often decline with increasing age, suggesting it may be a self-limiting condition which improves in later years.
Symptoms of hyperhidrosis