BOTOX – THE COMMON & UNCOMMON SIDE EFFECTS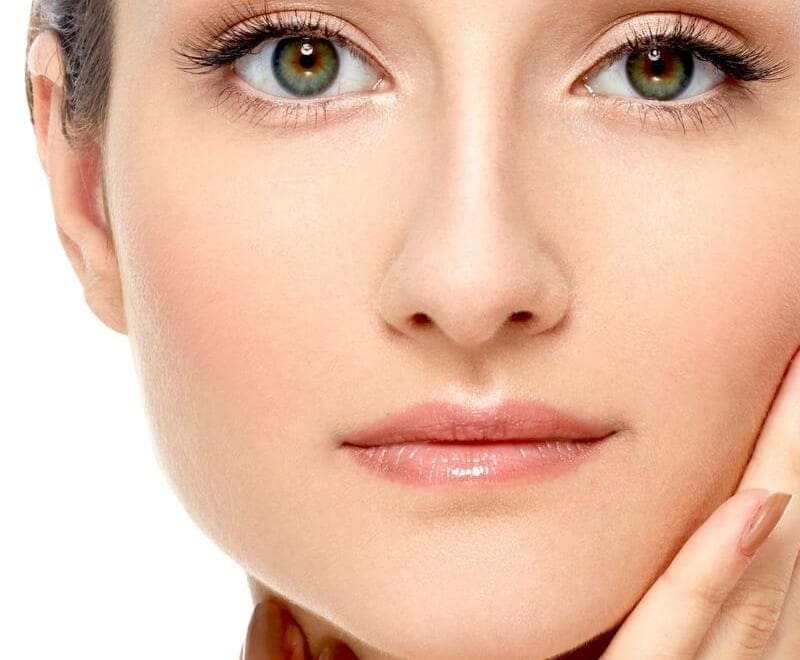 Wrinkles and lines on our faces usually appear as we age, due to repeated muscle movements and our natural genetic make-up. Other extrinsic factors can increase the likelihood of wrinkles, such as over exposure to sun rays/sun beds, excessive alcohol intake, unhealthy diet, over-stimulated hormones and smoking. Some of these can be avoided or counteracted by undertaking carefully crafted skin care regimes and a lifestyle of monastic abstinence. However, most of us cannot stop the internal ageing process and we will ultimately seek solutions to the wrinkling problem.
It is the quality of delivery not the quantity which determines the desirable end result when using muscle relaxing product like BOTOX. An experienced practitioner like Rupesh will inject minimal amounts and follow this with a review (around two weeks later) when the effect of the initial treatment can be judged. A top-up dose can be administered if the furrow or wrinkle is still present. In certain instances, areas of the face might need to be symmetrically balanced in relation to one another, e.g. the right and left sides should appear to be the same. The overall aim of this treatment is to achieve a natural effect – nobody wants to look frozen, rigid or artificial – the intention is usually to make the most of one's good looks.
Botox is an injectable drug that's best known for its wrinkle-reducing powers. In recent years Botox has also been used in a variety of off-label ways like addressing overactive bladder, lazy eye, neck spasms, excessive sweating and migraines. As with any drug, there are possible unwanted side effects of Botox. Most side effects of Botox injection are harmless and quickly subside without any further intervention, while others may cause more significant problems in a small percentage of cases. Here is a quick rundown on the possible side effects of Botox
COMMON SIDE EFFECTS OF BOTOX
The vast majority of unwanted side effects from Botox are minor and temporary. Much of these issue stems from the process of injection rather than the neurotoxin itself. Short-lived side effects associated with Botox can include the following:
Pain at the injection site
Swelling or bruising at the injection site
Bleeding at the injection site
Redness
Headache
Fever or chills
Injection site infection
These types of side effects should last no longer than 1-3 days. Botox is naturally absorbed by the body over time, and will fade completely within 3-6 months. This is why periodic maintenance treatments are necessary to extend results for a longer term.
SERIOUS BOTOX-RELATED COMPLICATIONS
Serious side effects resulting from Botox treatment are extremely rare. In its first 14 years of use, studies confirmed only 36 cases of detrimental side effects, 13 of which were related to pre-existing conditions. If you have been poisoned by Botox, it looks very similar to botulism. If any of the following symptoms are present, call your doctor immediately:
Shortness of breath or difficulty breathing
Slurred speech or difficulty speaking
Difficulty swallowing or swelling of the tongue
Drooping eyelids, blurred or double vision, or difficulty seeing
Loss of bladder control
General muscular weakness
These symptoms are a sign of neurotoxin poisoning. If left untreated, they can cause irreversible damage, including death. The presence of any of the above symptoms are reason to contact your doctor right away, even if you're unsure of their severity.
HOW TO MINIMISE UNWANTED SIDE EFFECTS
The best way to ensure the safety of your Botox injections is to see a  medical expert like Rupesh. An experienced injector will ensure your Botox medication is dosed according to FDA standards. There's no replacement for education and experience. Do not use Botox if you have an allergy to cow's milk proteins. It's also not recommended for those who are pregnant or breastfeeding as no safety studies have been done on these populations.
Preparing for Your Botox Procedure
Tell your doctor ahead of time if you've had any injections of neuromodulators in the past. This is especially important if you've had your injections within the last 6 months, as re-injecting could lead to a dangerous accumulation of the toxin.
Tell your doctor about any other medications you are currently taking, or have taken in the near past. This includes blood thinners, muscle relaxants, sleeping aids, or allergy medicine.
During Your Botox Procedure
Botox injections take place in your doctor's clinic and are relatively quick and painless. Some areas, however, are more sensitive than others, so we may use a numbing agent to reduce pain at the injection site.
After Your Botox Procedure
Immediately after your injections, avoid touching your face to prevent infection. Avoid rubbing or massaging the area for at least 24 hours, even if you are feeling some pain. This prevents toxin from spreading to other areas of the face and body. It is safe to apply ice instead, just be careful not to exert too much pressure on the injection site.
With the correct preparation, administration by an experienced practitioner like Rupesh, and proper after care Botox injections carry minimal risk. If you have any concerns about how your body might react to Botox, please consult your doctor.